Welcome to Osborne Chiropractic and Massage located in Lynnwood, WA. At Osborne chiropractic we pride ourselves on following the best and most up to date research available. We understand that there is not one fix for every back problem and so there should be a different treatment program for every patient. We utilize our expertise in doing a thorough history, comprehensive orthopedic and neurological examination, spinal x-rays and functional evaluation to determine the best program for your condition. You can rest assured that our Lynnwood chiropractors will explain what is causing your pain and will give you options to fix the problem.
Osborne Chiropractic & Massage Clinic
OFFICE HOURS
---
Monday
9:00am - 12:00pm
3:00pm - 7:00pm
---
Tuesday
3:00pm - 7:00pm
---
Wednesday
9:00am - 12:00pm
3:00pm - 7:00pm
---
Thursday
3:00pm - 7:00pm
---
Friday
9:00am - 2:00pm

---
Saturday
Closed

Clinic hours are based on scheduled appointments. Please call ahead.
WHY DID DR. OSBORNE BECOME A CHIROPRACTOR?
Why did Dr Osborne become a chiropractor in Lynnwood, WA? As many already know, this location has been a chiropractic clinic since the 1970's. In the mid 80's Dr. Rick Osborne bought a practice and worked here for many years. Dr. Rick Osborne was an inspiration to many people and the reason his 2 sons, son-in-law and some of their friends became chiropractors. Dr. Cory Osborne purchased the practice in 2011 and it has been his mission to continue the excellent care his father provided to this community.
---
WhAT MAKES US DIFFERENT
Our facility is unlike any other chiropractic clinic in the area. We are very proud to offer multiple chiropractic techniques including: diversified, Gonstead, drop table, activator and chiropractic biophysics (CBP). In addition to our adjusting techniques, we offer rehabilitation for back, neck, shoulder, wrist, knee and ankle. This allows us to really target the true root of the problem so not only the pain goes away but you are more stable and stay healthy longer.
I have been very blessed to have a community in Lynnwood, WA that is very health conscious and open to chiropractic treatment. This is because the current research supports chiropractic for musculoskeletal conditions and we are constantly getting referrals from other healthcare professionals. On occasion people arrive concerned about an experience they or someone they know had at a chiropractic clinic. I would like to assure anyone that is considering chiropractic to give us a try and they will see that we truly are seeking out cause of their condition and want to correct their problem in a timely and cost effective manner.
---
COMMON CONDITIONS WE HELP
At Osborne Chiropractic in Lynnwood, WA, we treat a variety of conditions. Many people know chiropractic as the back and neck paindoctors. While this is true, it is important to note that we have more anatomy training than most general practitioners and are very thorough in diagnosing other musculoskeletal conditions. These conditions include: headaches, neuropathy, shoulder pain, elbow pain, knee pain, ankle pain, numbness in the arms or legs, sciatica, carpal tunnel, fibromyalgia, TMJ (Jaw pain and clicking), disc degeneration, disc herniation/bulging.
HOW TO FIND A CHIROPRACTOR IN LYNNWOOD
This guide will help you find the best chiropractic clinic in Lynnwood for you. When most people in Lynnwood decide they need a chiropractor, they end up doing a search and just picking someone at the top.
Being at the top of Google for the chiropractic search does not necessarily mean they are the best chiropractor for you. Follow the steps below to make sure you are picking the right chiropractor for you.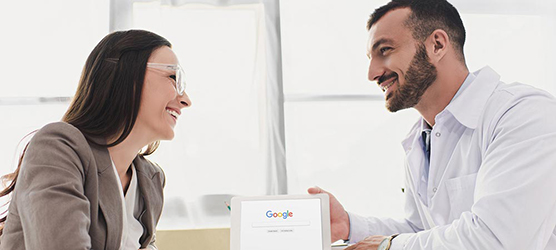 Time Needed: 5 minutes
Total Cost: USD 0.00
4 EASY STEPS TO FINDING A CHIROPRACTOR IN LYNNWOOD
Step 1: Open up a Google search
You will want to type one of the following in the search bar:
Chiropractor Lynnwood
Chiropractor 98037
Chiropractor near me
Best chiropractor in Lynnwood

Step 2: Review Their Website
The best chiropractors in Lynnwood put as much care into their website as they do into the rest of their office. By reviewing their website you will get a good feel for the doctor and if they are right for you.

Step 3: Check Out Their Reviews
Check out the Google Business Page of a chiropractic clinic you are thinking about visiting. It is easy for someone to say they are great, it's a different story to get other people to say great things about you.

Step 4: Give The Office A Call
Now that you have a basic understanding of what the office is about. Give them a call to make sure they fit the message that their website and GMB have been sending. You will know in a few minutes whether the office is the right one for you.